Last Thursday, May 31st, I had the pleasure of speaking at an event geared towards business owners. The event focused on helping a business owner remain accountable for their growth, and I was brought in as the SEO speaker to give some actionable tips every website manager could implement immediately.
Before starting the presentation, I figured I would go the odd route and start off with some SEO Q&A.
It was then that the first question asked (which was what my presentation covered in-depth); "Why Do I Need SEO?"
So, because of the nature of the question, quick thinking decided to jump right into the presentation, which would undoubtedly provide him with more than enough information about why his business could benefit from SEO.
Why Do We Need SEO?
If you're a business owner/manager/marketing director that has a target audience which has the even slightest potential for them to look for your services online, you need SEO.
If your primary competitors are dominating the online market and you don't have the budget to go all out with paid advertising, you need SEO.
If you're a local business that needs more customers coming through the front door, yep, you need SEO.
SEO is not simply just that acronym you heard some guru mention.
SEO, in our blatant words, is the process of sending a website the various metrics the search engine algorithms use to position websites for relevant terms.
In our SEO agency, we understand that every website is different and no two search terms are alike. Some search terms warrant top 5 lists. Others might warrant a product page. Even some search terms might value an infographic.
SEO is about having a

conversion optimized

page appear for relevant search results.
Another the other hand, you might have heard various marketers even go as far as saying that SEO is dead. Well, surely, as you can see in the graph below, SEO is definitely not dead.
SEO is not going anywhere and experts will agree, as long as there are search engines, there will be SEO.
You need SEO so new target customers can find you.
Every business has a role dedicated to someone who's entire focus is on growth. That could be the business owner themselves, it could be the CEO, the marketing director, the VP of Business Development, etc. In this role, they know that marketing & advertising is an absolute must.
SEO is just another form of digital marketing. It's not the best & most efficient marketing strategy (depends strictly on the business goals & industry), but it's one that's used by brands of all sizes that are looking to get a competitive edge by bringing in free traffic.
Yes, SEO is practically free traffic.
Don't get me wrong, when you hire an SEO company, you provide the agency with a marketing budget they can utilize to deliver success & results. But the traffic, once in your desired positions, is essentially unlimited.
With Google AdWords, you're paying per click and every time someone visits your website, you're being charged $x. For highly competitive terms, this can rack up costs. We've managed AdWords campaigns that had budgets over $100k+ because of the simple fact that paid competition was enormous.
With SEO, you need to understand that results take time but when the the improvements do arrive, the ROI is a gift in disguise as a bunch of tech marketing weirdos.
SEO is not an overnight success.
Trust & authority cannot be built over night.
In our SEO campaigns, we're sending links from relevant & authoritative websites back to your (outreach strategy). We're marketing your content to influencers to pick them up and share with their following. We're sending local geographic relevancy to your website so you can appear in Google Maps.
This is the framework of an SEO campaign, assuming that the on-site work is fully up to par.
The search engines look at these different signals and take a website through various "tests" to determine if the quality of work is worthy enough to provide a good user experience for the search engine visitors.
More about timeline in this video:
So while SEO might be the patience game (I definitely agree), the payoff coming from an SEO is unbelievable.
Businesses develop & grow from SEO.
As an entrepreneur myself, I enjoy starting companies. Most of these companies are based in the NYC-area and have developed 100% because of SEO. I would first research the market, create a website, start some SEO, if real buyer-intent exists, the business has now formed and it's passed to a new hired company manager.
We do the same with startups. Many startups will reach out to us after receiving funding because they truly understand that being at the top of the search results will grow the company. Because of the results that can come from SEO, an initial startup becomes a fully matured brand (down the road, of course).
Take for example the screenshot below. That's one of our clients that has a Shopify E-Commerce store. They were in the early stages of business when we partenered and we've been able to grow their organic search traffic from less than 10,000 visits/month to 55,000+ visits/month.
That's a 450% increase in organic search traffic.

This growth, as a result of the SEO efforts, had led to even bigger & better opportunities for them. They now work directly with social media influencers. They are selling their products in stores. They have even received national attention and natural web mentions from some of the biggest publications in the world.
But, of course, SEO is not for everyone.
There are many times where we simply tell a potential client, that we truly believe an SEO strategy will not be beneficial for them.
Real Client Example:
Sometime in March '18, a law firm partner called me and mentioned they wanted to be visible on the first page of Google for the search term, "personal injury lawyer nyc".
Now, if you ask any SEO specialist, they will agree almost immediately that is is considered to be among one of the most competitive search terms for the organic results. This is because of the high-ticket nature of the industry.
The organic search results consist of big, big players (Cellino & Barnes – HUGE marketing budget), relevant law directories, and other firms that have been on the SEO journey for 2+ years.
So, unfortunately, we informed him that SEO might not be the best option, as it will take him a few years to see an ROI.
We went on to describe how we could bring in more leads via AdWords, in which we launched the campaign 2 weeks later. In the first month of running, he's received 36 "hot" leads.
You should not be discouraged by big brands.
While some of these big players are killing it with SEO, they shouldn't discourage you from implementing an SEO campaign. It's still possible to beat them in the search results, it just requires the right strategy.
Many of these big brands/publications are ranking solely on their overall authority. Your website can come in, provide better answers to the question (search term), receive better quality & relevant backlinks and have better engagement. These are the basic frameworks to beat the big brands online.
Conclusion: Why You Need SEO?
You need SEO because it's an essential component of any large marketing plan. If you're just starting out or if you're already an established brand, you need SEO because the strategy will put you in front of potential customers that are actively looking for your product/service.
---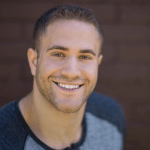 ---