Today social media presence for brands as well as individuals has definitely become too important to ignore. When people come across your Twitter profile, the number of your followers often gives them the first impression they can use to judge you. They get an idea how important you may be. But you need to be active on Twitter and your efforts to engage users that you target must be consistent over time. That helps to increase your following. Like most people, you may not have enough time to do that. So that's precisely the reason you may want to consider getting the help of some Twitter bots. Twitter allows it as long as you are not going to be spamming anyone. They have some terms and conditions you must accept when creating your bots.  Only the creativity of the programmer can limit what a bot can do to increase your engagement and followers. They are often used to perform on behalf of the user the following tasks:
Sending out scheduled tweets

Retweeting based on target keywords

Liking tweets including target keywords

Following Twitter accounts with specified number of followers and level of activity
Bots can handle most of the things you manually do to stay active on Twitter so that you don't have to spend an entire day running your account. Software doesn't tire working for you and can maintain your Twitter activity around the clock. Of course bots lack the human judgment you can make when engaging users in certain ways, so they are only limited for use if certain criteria are met. But if something requires the attention of a real human, the bot could be programmed to respond. It indicates when such an attention can be expected. For instance, if someone is trying to inquire something when you are not online. The bot could tell the user when you are going to be online. So bots are not supposed to fully take over your Twitter account. Your followers only expect to be dealing with a real human user. So you can't assume automated responses or such interactions can work for you throughout. The bots should only complement your own Twitter activity and make it easier for you to grow following.
The engagement factor
Engagement on Twitter is definitely important but a huge following makes it even more relevant. So Twitter bots have become useful tools not just for increasing number of followers. They also improve the engagement required to maintain the following and achieve desired goals. In the just concluded US elections, experts have pointed out the fact that both republicans and democrats heavily used bots. That's for their campaigns on Twitter. The bots mostly running fake accounts were used to spread political propaganda and fake news on a massive scale to influence voters. But bots are just programs and only do what they are programmed to do. They could as well be used to help in campaigns for a lot of good causes. So you can make use of bots to achieve your goals. Whether you want to drive engagement and gain more followers on Twitter, for personal branding or business interests.
Driving traffic from Twitter to your website is a great ranking factor heading into 2017. Traffic really is king In SEO. If you have traffic, you will get backlinks (assuming your content is good). People will share your content if it is crafted properly for engagement. If you do not have a social media management team, maybe your SEO agency or team can help you create a plan for sharing content and driving traffic.
The number of followers matters
Most Twitter users often have just seconds to make their judgment on whether to follow you or not. And it's likely that they might even ignore other important factors. But the number of your followers is a factor potential followers never ignore. Who is seriously considering following anyone with only about 50 followers? Less following for an account could give the impression that it's a fake one or the user is probably inactive. Even bots themselves are programmed to ignore following such users. They are increasingly being programmed to take into account a variety of factors based on the info they can access from Twitter profiles. That's what improves the quality of followers a Twitter bot can get for your own account. Poorly programmed software can however contribute to a huge fake following as it happens sometimes. It's alleged that some celebrities like Lady Gaga and even Obama have as high as 70% of fake followers. Even if you didn't know them, their millions of followers will make you believe they are influential people. A real user is likely to follow them based on the number of followers they have alone.
How to build following
To build serious following on Twitter successfully, you must at least consistently do the following:
Follow people

Like tweets

Join conversations via hashtags

Time when to share content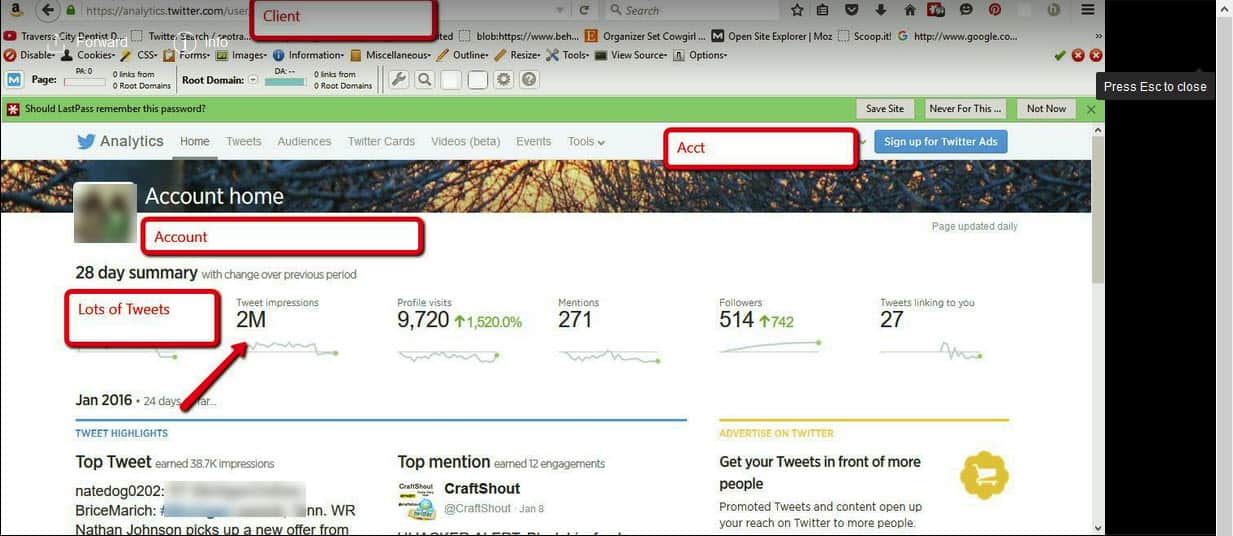 Following people
If you expect to be followed, you definitely have to follow other people. But you have to follow the right people to increase their chances of them following back. So you have to consider or the factors you think could win you the right followers. You definitely want followers that are likely to be interested in the content you share. Matching your interests with those of followers is important. On Twitter you should not just be looking for any exposure because what's important is targeted exposure. You may want to target people within your industry. A great tip is to follow the followers of influencers that already follow you. Such people are more likely to follow back. They see the influencer already follows you and assume you may also be an influencer yourself. But the influencer's whose followers you steal that way should be within your industry or share similar interests with you. Manually doing all those things will definitely consume a lot of time that you may not afford. But tools like Tweepi and Manage Flitter are pieces of software that could come in handy. They automate the processes including unfollowing people that don't follow back.
Liking Tweets
Liking or what used to be known as favoriting tweets may not be as effective as following for purposes of getting followers. But liking may get you followers without having to inflate your following number. Remember Twitter limits how many people you can follow at a given time. An auto-liking script tool like Twiffox makes it easier to like tweets based on keywords or topics selected.
Joining conversations on hashtags
Companies may host conversations or industry related chats. They offer great opportunities to interact and target your messages. This is important if you want a big company or an influencer to take notice of your Twitter activity and probably follow you. If they do it's likely that some of their followers will follow you too. Instead of doing everything manually, a Twitter bot could identify such opportunities. It may do so based on keywords or hashtags, and automatically send out the right content.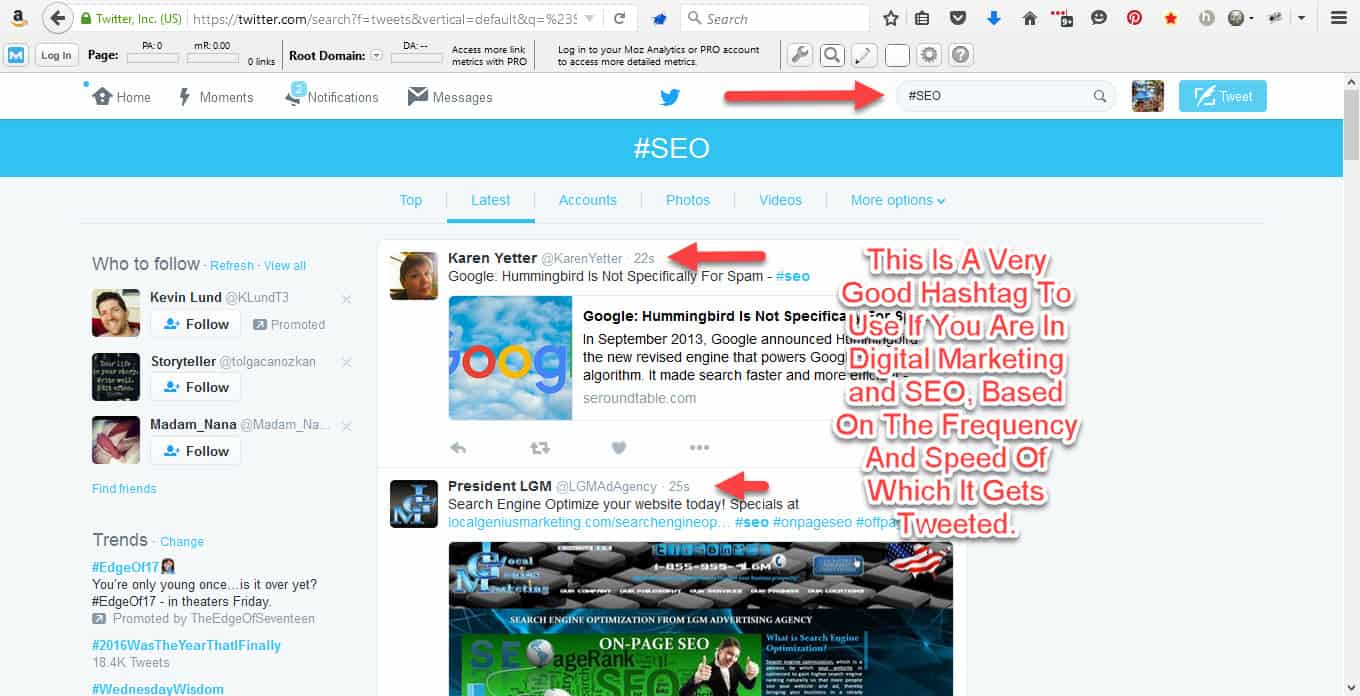 Timing
Great and well timed content helps to keep followers and to attract more. Tools like Tweriod and Buffer are great for building your sharing schedule than you could do it manually. With Tweriod you see the time period your followers are most active, and then with Buffer you set your tweets to be sent at the period of highest activity.
Conclusion
The benefits of using software piece like a Twitter bot to target people in your industry or your client's industry can't be ignored. Such automation versus liking and retweeting manually clearly shows the right balance must be struck. You can make use of the bots without violating the terms and conditions Twitter sets out for apps. Get the right tools to target and increase engagement that wins you relevant followers. Twitter is a content marketing platform. And you should treat it as such.

Stephen Twomey
Stephen Twomey is an Entrepreneur and the Founder of MasterMindSEO. When he is not saving his client's sanity, he is often found lifting things up and putting them down. He loves spending time with his wife and three young sons.
---
---