Google+ was launched in June of 2011. It initially launched as a competitor to the social media giant, Facebook. Google+ has 2.5 billion users because every Gmail account automatically comes with a Google+ account. However, this raw data doesn't tell the full story. At first glance, it would seem that Google has more than twice the amount of members that Facebook does. However, this is not the case. Active users is the number that holds the most significance because it shows how intimately the audience is engaged with the social media platform. When it comes to active users, Google+ only has about 300 million monthly active users. Conversely, Facebook boasts more than 1.4 billion active monthly users. The average profile of a Google+ user is a 28 year old male, most of whom come from a technology or engineering field. Conversely, the average profile for a Facebook user is pretty closely split between men and women. The average age is 38 years old, and there is a fairly equal representation of all industries.
Google+'s attempt to compete with Facebook seems like a failure. Google's initial technique to attract users might have been their first step towards their ultimate failure. Rather than organically attracting users through a strong marketing technique or word of mouth, Google+ profiles were forced on everyone who already had an existing Gmail. Conversely, Facebook users were self-motivated to sign up, guaranteeing that Facebook had already captured the interest of their users before they signed up, heightening the stake that users had to engage in the Facebook community initially. Google's attempt to directly compete with such an entrenched social network was an unwise move that had many opportunities for backfiring, because if Google+ tried to implement any improvements on Facebook's features, Facebook would have quickly mirrored what they did, essentially negating Google+'s effects. Google+ didn't offer any new, unique, or attractive incentives that Facebook didn't already have. Users had no reason to uproot the established social media presence they already created on Facebook in order to move and start all over on Google+.
In April of 2014, Google experienced an early harbinger of the decreasing importance of Google+. Vic Gundotra, who was the head of Google+'s social arm, suddenly left Google. He had held the position for the past 8 years. No one currently knows where he is headed next. Rumors closely followed that Google had been slowly disintegrating the core team that worked for Google+, a team of roughly 1000-1200 employees.
During the last week of July 2015, Google announced on their blog that there will be a divorce between Google+ and YouTube, which means that you will no longer need a Google+ account in order to create a YouTube account, or be active in the YouTube community. This move comes at a time when Google is quietly but surely decreasing its presence of Google+ on the interweb. Google has finally been listening to the grumble of its users, who feel that the coupling of a Google+ account with a different platform makes their life more difficult, and was just a ploy to increase Google+'s user numbers.
What does thi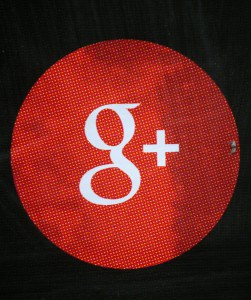 s mean for SEO? Google+ still proves to be a valuable resource in terms of page rankings in Google's search engine results. Google Authorship markup and Google Author Rank integration are two features of Google+ that still might prove useful. For instance, if you link your content page to your Google+ page, Google Authorship will display your stats and your Google+ profile next to search results with your content. This visually draws readers in, improving click-through rates. The more people who +1 your content, the more likely that page or article will show up for them on a search engine, as well as for everyone who follows them. This two fold attack allows you to build a strong following, as well as potentially attracting the attention of powerful players in your market. From an SEO standpoint, it may be valuable to continue to actively post on your company's Google+ page. However, from a social media and personal life standpoint, this may be one that will have to be struck through in the books as a loss.
---
---