Just like any other industry, the SEO game is always evolving. Google and other search engines continue to develop their algorithms to make the rules of the game as fair to every participant as possible. Thus, some tactics that were a gold mine yesterday are considered rule-breaking today.
Most, if not all of them, are now called black-hat SEO techniques. The term black-hat pertains to activities that would penalize your site because it focuses more on bringing in people and improving site traffic than maximizing their online experience. In short, it focuses more on reeling in than giving back.
Here are some tactics that are no longer relevant to today's SEO climate:
Keyword Stuffing/Over-optimization

Description:
An act of injecting too many relevant keywords in one page so that it appears on higher rankings in the search results.
Why it is no longer used today:
Websites that use overoptimization would tend to focus mostly on stuffing as many keywords as possible, often inconsiderate of the grammar or how bad it looks on the page. This action renders the content useless or invaluable to the online user searching for answers.
Rise above it!
While keyword stuffing is now an illegal act, it does not mean that you cannot use keywords to up your chances on search engine rankings. The key is to use it responsibly and focus on the overall user experience than your website rank.
---
Putting Keywords In Bold

Description:
This one is somehow related to the first item, except that instead of stuffing keywords, you put selected number of keywords in bold.
Why it is no longer used today:
Much like the keyword stuffing technique, most website makers abuse these feature as well. Matt Cutts cleared the air by stating that while it is not harmful to employ it, putting bold keywords does not affect your overall search rankings.
Rise above it!
Instead of wasting your time in peppering bold tags all over your page, focus on building relevant content. This would put you on Google's right side.
---
Spammy Page Titles

Description:
It is like keyword stuffing but on page titles rather than on the page content itself.
Why it is no longer used today:
Page titles should be used to point users to what your content is all about. It is NOT another opportunity to use black-hat techniques in the search rankings.
Rise above it!
Instead of stuffing keywords, try to make your page titles as witty or relevant as possible to entice users to click the bait.
---
Meta Information (Descriptions & Keywords)

Description:
Meta information or meta tags are hidden keywords on your page that website developers use to point online users to their site. By upping the page visits, you can raise your search rankings as well. Meta info also includes the description seen the title page results.
Why it is no longer used today:
Like other techniques, meta tags are highly prone to be abused. In fact, it is more dangerous than other on-page tactics because users cannot see it unless they view the page source. Meta descriptions can also be manipulated to bait users to click the site without having any idea what the page is about.
Rise above it!
Even though Google does not use meta information as a parameter for their rankings, you can still benefit from it by making the keywords and descriptions as relevant as possible to your niche website so that you can gain the search engine's trust.
---
Spammed H1 Tags

Description:
H1 tags are used to point users to what your page is all about. Website developers usually put H1 tags on the titles of each article. Thus, putting lots of keywords in it makes perfect sense…for search engine penalties.
Why it is no longer used today:
These tags are another way for website makers to stuff in as many keywords as possible. Now, Google treats H1 and title tags in the same manner as ordinary text, which means that keyword stuffing penalties can also come from them.
Rise above it!
Experts have mixed reviews on H1 tags. To err on the safe side, use this element to enhance user experience instead of focusing on SEO tactics.
---
Hidden Links

Description:
Hidden links are links that are invisible to the human visitors but are detectable by search engine algorithms.
Why it is no longer used today:
This SEO trick is probably the most devious of all black-hat techniques. For one, online users could never see it until they accidentally click it. Because it is invisible, visitors are fooled that the website (and consequently, the brand) is trusted, only to find out that the site is using keyword stuffing or link building for them to rise on the rankings unfairly.
Rise above it!
The only way to turn from this wayward path is to backlink legitimately. It is expensive and time-consuming, yes, but it builds integrity on your brand and character as a whole. It makes you sleep better at night knowing you are not fooling anyone.
---
Yes, investing in SEO to improve your rankings is not a bad thing. But do understand that ranking is not everything. Valuable content and a right images should be part of your marketing tools, too. In the long run, users prefer to be with a brand they can trust. And it starts with winning them through legitimate means
---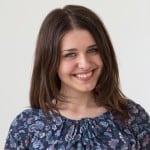 ---