Who would have thought that Yahoo! would surpass Google in the search engine market. Here is an article from USA Today describing the surprising feat: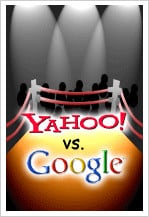 "SAN FRANCISCO — She'd never cop to it, but — deep down — Marissa Mayer must be savoring some sort of sweet revenge.
When she left Google to become Yahoo CEO more than a year ago, there were more than a few snickers from the Googleplex — often along the lines of, "Good luck, with that one," and, "Careful what you wish for."
But one year later, Mayer steered Yahoo past Google in U.S. Web traffic in July — the first time Yahoo has claimed the top spot since May 2011, according to market researcher ComScore.
Yahoo edged Google with 196.6 million unique monthly visitors, to 192.3 million — breaking Google's two-year stranglehold on the top spot. Games, e-mail and real estate led the way for Yahoo, which had closed the gap with Google over the past few months, ComScore spokesman Andrews Lipsman said.
Yahoo's traffic does not include data from Tumblr, acquired by Yahoo earlier this year for $1 billion, says ComScore. Microsoft properties, Facebook and AOL rounded out the top five.
Granted, the rare monthly win for Yahoo does not include search and mobile results. But it is, by any measure, a landmark achievement for a company left for dead by many.
Yahoo and Google declined comment on the ComScore report.
"Hire and retain a great team; build inspiring products that will attract users and increased traffic; that traffic will increase advertiser interest and ultimately translate to revenue," Mayer said in a recent call with analysts.
It won't be easy with formidable foes such as Google and Facebook. Yahoo's second-quarter revenue slipped 1% to $1.07 billion, missing analysts' estimates of $1.08 billion.
Still, Internet analyst Greg Sterling says Yahoo's traffic win fits nicely into the narrative of Mayer reviving Yahoo. And, on Thursday, investors bought the story: Shares of Yahoo climbed 3%, to $27.90.
Clearly, Mayer has put the exclamation point back into the Internet icon. (Though that might change, or at least be altered, when Yahoo debuts its new logo after Labor Day.)
Something more is going on at Yahoo: Shares have nearly doubled in value since Mayer took over; it has acquired Tumblr and other valuable properties; and Yahoo has refreshed its product line. Mayer even found time to polish her fashion bona fide in an eye-popping Vogue photo spread and profile this month.
The earnest Wisconsin native won't crow about Yahoo's July surprise — Yahoo is grappling with the mobile puzzle, as are its rivals — but don't begrudge her if she and her team celebrate privately."
If this keeps up, SEO experts and internet marketers around the world will be in awe as we focus on Yahoo! searches.
Although, I doubt we will see any real significant changes. I don't think people can feel confident saying, "let me go Yahoo that!".
---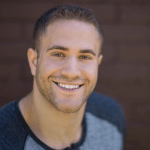 ---