Peach & Lily Benefitted from a 520% Increase in Organic Traffic

SERVICES
SEO, Content Marketing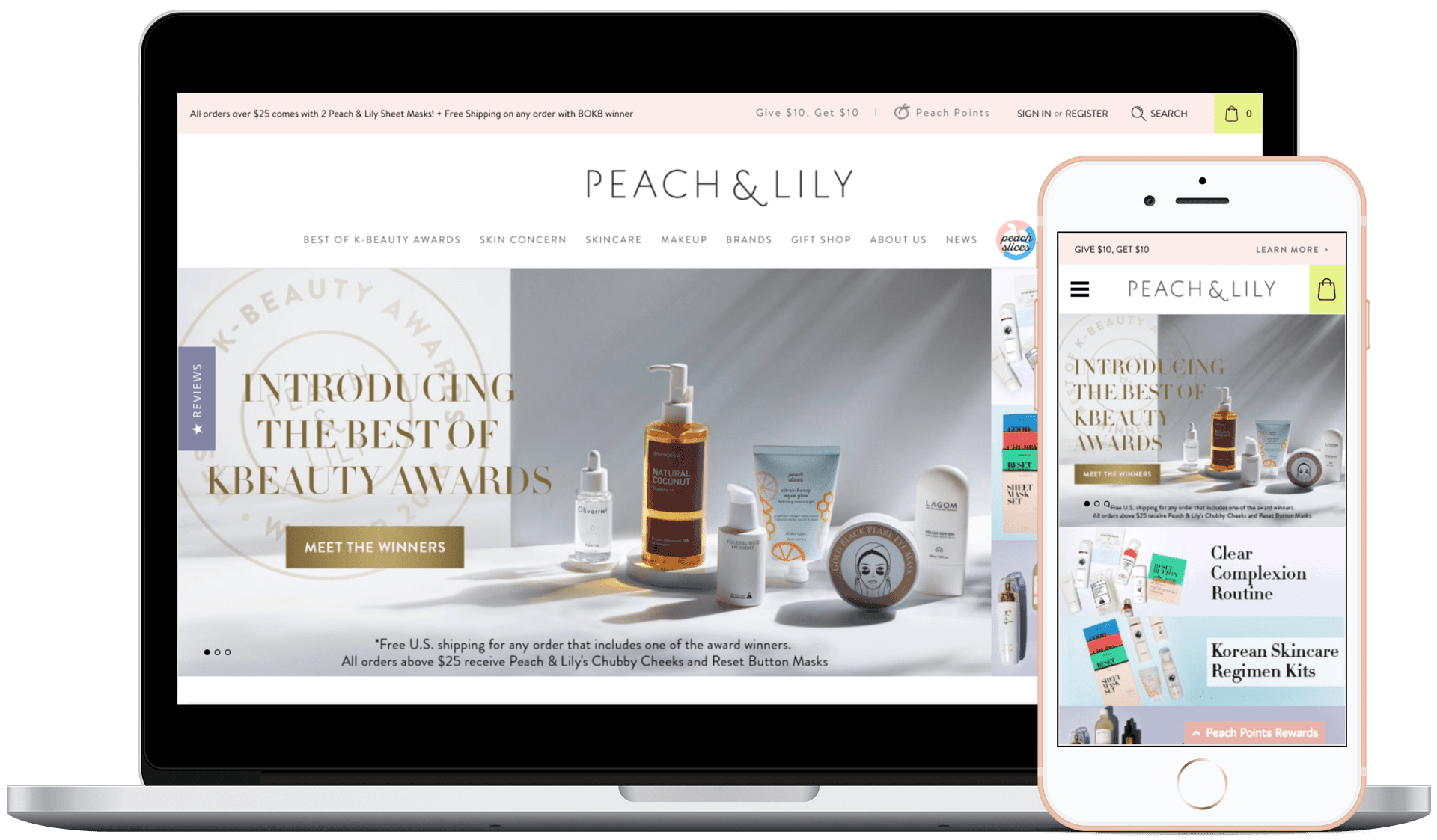 INCREASE IN ORGANIC TRAFFIC
INCREASE IN KEYWORD RANKINGS
The Problem
Peach & Lily was one of the original Korean skin care companies that emerged before the now-overwhelming Korean Beauty trend. They had a loyal customer following and recognizable brand, but lack proper online visibility.
With the growing interest in Korean Beauty, many of the most famous Women's beauty franchises took notices and began capitalizing on the trend, further securing search result visibility.
Before coming to us, Peach & Lily enlisted the services of an SEO agency but after a year-long unsuccessful campaign, we've partnered!
Our Solution
Based on the data during the analysis, we developed a full-fledged Search Engine Optimization strategy, focused on increasing trust & relevancy site-wide.
SSNY collaborated with the Peach & Lily development team to ensure that the site meets the current standards, best practices for SEO results. Modifications included changes to the content, title, descriptors, inter-links & much more.
While Peach & Lily was doing amazingly well with Public Relations (PR), they were not receiving any trust signals from these publishers. Manual outreach was performed to get the word out. We secured link opportunities on dozens of authoritative women & beauty blogs, passing trust and relevancy to Peach&Lily.com.
Within the first 3-months, Peach & Lily received a sizable amount of increased rankings, directly correlating with more traffic & sales
The Results
Peach & Lily experienced continuous growth, both online & offline, month-over-month, allowing them to focus on other areas within their business, including the retail portion, which now includes products in stores like Sephora, Ulta Beauty, CVS & more.
Their website continues to increase organic positions for targeted content terms, as well as improved site rankings overall, due to the trust that was built from the SEO campaign.
Wanna Be Our Next Case Study?
Let's work together on the best approach to shift your website into the search positions you're customers are clicking on.
Contact us
More Successes