SEO FOR PERSONAL TRAINERS
& GYMS
ARE YOU THE BEST TRAINER IN YOUR AREA?
'Utilizing The Power Of High-Quality Online Marketing Will Bring You More Business!
Time To Demonstrate To The World Why Your The Best In Fitness. Showcase Your Skills & Expertise To Your Target Clientele
Dominate The Search Results – Have An Unfair Advantage Over Your Competitors!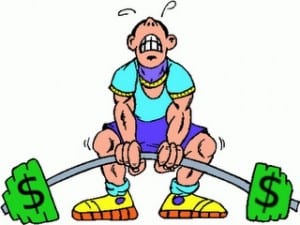 It's no secret that running a successful Gym or Personal Training company can be difficult. No steady stream of income and having to constantly be on the search for new ways to gain new clientele.
And in this world of Fitness Fads, what's to stop your clients from leaving your expertise and going for the "best" "new" thing?
It is understood that in today's day and age, the need for having a successful online presence is crucial for running a profitable business.
Yellow Pages & Newspaper ads are a thing of the past as 90% of all consumers find what they're looking for on the search engines.
And what is the best part of dominating the search engines?
The clients COME TO YOU!
But before I tell you more, I need to warn you:
Using the best SEO company may give you an unfair advantage over your fitness competitors. Your website and/or video could dominate multiple listings on the first page of Google, Bing & Yahoo! You will receive 85% of all traffic and the phone calls and emails will roll in on auto-pilot.
As long as you can accept that, I will introduce myself.
From One Fitness Professional To Another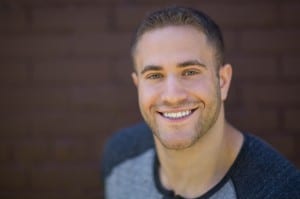 My name is Jason. I am a Certified Personal Trainer. I am a fitness enthusiast. I am an Online Marketer.
It dates back to 2009, and I was in the same position you're in right now.
I needed a way to increase clientele while still being able to live my marvelous lifestyle of complete freedom. Going to work a "normal job" in an office wearing business attire is something that put a sick feeling into my stomach.
The next step was to learn how to dominate the Online market in my area and since then, I added another passion to my list; Search Engine Optimization.
What Did I Do?
I reversed engineered everything I could to understand the trade and surrounded myself with the best marketers in the business.
The best in the business, most of whom are now close friends, guided me to becoming the best SEO I could be.
I learned how to apply proper techniques on both my Personal Training website & the sites of others.
This knowledge created a passion for me. A passion for winning the challenge of First Page Domination.
So, Why Do I Do It?
My goal as a Personal Trainer & Online Marketer are quite the same.
I want to put smiles on the faces of others and significantly improve the quality of a person's life.
Being ranked the #1 SEO service provider in New York wasn't enough. Helping websites in various different niches dominate the search engine results page wasn't enough.
I felt like I had to give back to the profession which made this all possible.
The struggles of being a Fitness Professional is something I'm way too familiar with.
What's The Next Step?
Here's what you have to do Right Now!
I say right now because I know you understand that most procrastinate with their goals. Hold off for no right reason.
So, Right Now, fill out the form below so I can give you a complimentary website analysis.