On-Page SEO vs Off-Page SEO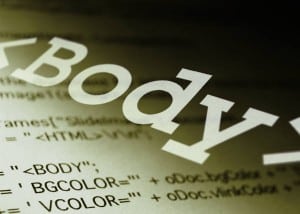 Most website owners are only too aware of the importance of using search engine optimization techniques, preferably with the help of companies like SEO services New York, to achieve higher search engine rankings and attract more traffic than their competitors. Search engine optimization, or SEO, refers to a set of processes which are designed to attract the attention of the search engines, and provide them with as much information as possible about your site. However, not all website owners realize that there are two categories of SEO — off page and on page — or of how either of these can be used to improve search engine results.
The Basic Difference
The basic difference between these two categories is that on-page SEO refers to the factors that need to be optimized on the website itself, to make the site more search-engine friendly, whereas off-page SEO refers to techniques you can use to increase your site's credibility and popularity with other users, which is very important for your rankings. For example, in your on-page optimization, content will be very important, as will such factors as keyword density, internal links, and ensuring meta-titles and descriptions are done in the right way. Off-page optimization is often seen as being primarily about link building, but other factors like social media and social bookmarking are also important.
When you are starting your business, or trying to grow your existing business, both of these components of SEO are important. On the one hand, it is quite possible to get your site to rank highly in the search engines by using off-page factors, without doing much on-page optimization. However, if you don't have a good quality site, the visitors attracted by your high rankings will leave fairly quickly — this will not benefit your business, and the hasty departure of your visitors will be noted by the search engines. This means it is advantageous to ask of different SEO services to optimize your site on page first — nowadays the search engines are paying increasing attention to user experience in ranking a site.
On Page — Content Is Primary
So what should you be focusing on for the on page optimization of your site? There is a common saying that content is king, and it is a fact that search engines do look for unique and regularly updated content. However, it is always important to keep in mind the visitor experience, and choose informative, high-quality content, in preference to large quantities of spun or cheap material.
Some Technical Aspects
At the same time, the technical aspects of your site are very important to the search engines. The factors they look for include good use of keywords in text, titles and descriptions, included naturally and without stuffing. You also need to pay attention to what you include in your H1 or heading tags, and your ALT tags, which are the labels you provide for the images on your page. Optimizing these tags is important, and it is a good idea to use the advice of SEO experts in New York as to what to include.
Site Architecture
In addition to keywords, you need to pay attention to the architecture of your site, which covers the factors that make your site more usable by visitors. These include how fast the pages load, how well the internal links work, and how easy the site is to navigate. It is a good idea to adopt a logical structure for the pages, such as a silo structure.
Benefits Of Off-Page Optimizing
Once you are sure that your site is as well optimized as possible, you need to turn your attention to off-page factors. These factors will help to give the best possible indication to the search engines as to how your site is rated by the rest of the Internet community — that is, site visitors, and other websites. The most powerful and popular way of providing this information is through natural inbound links, but there are other ways, such as social networking and social bookmarking.
Importance Of Links
Natural inbound links are unsolicited links from other websites or blogs, as distinct from links from your own comments on other people's blogs, or from forum signatures. They are influential with the search engines because they constitute votes or references about your site. However, you have to remember that the quality of the links is at least as important as the quantity. A link from a major authority site, such as the New York Times, will count for more than a link from an ordinary person's blog. Nevertheless, it is still worth encouraging plenty of ordinary links.
How To Get The Links
So how do you go about getting these natural links? In fact, it goes back to content — you need to keep publishing fresh and original content, which other webmasters find so worthwhile that they want to share it with their readers. This applies not only to text, but to videos, images and infographics. It is also a good tactic to encourage visitors to bookmark your content with social bookmarking sites like Digg, reddit, Delicious and StumbleUpon, as well as liking you on Facebook. Joining link exchange programs is not effective, and in fact could get you penalized.
Other Techniques
Other methods that were useful in the past, but are of much less value now, include article marketing, and publishing on shared content directories. Guest blogging — that is, publishing a post on someone's site that accepts guest posting — is still valid, as long as certain conditions are met. For instance, the site has to be in the same or a related niche, the post has to add value, it has to be unique, and the site has to have its own content as well.
Not Separate But Complementary
Although on-page and off-page SEO are quite different, you should not think of them as totally separate, but as complementary. It is equally important to build a great site that will please the search engines, and to find natural ways of attracting the off-site popularity that will enable your site to outrank your competition. This can be very hard to do on your own. You need the expertise of the best SEO services in New York to ensure you have all the right factors, and none of the wrong ones, to get your site as high as it can go.