When you log in, you will be greeted with a user-friendly dashboard. From this dashboard, you will be able to click onto any of the advanced features that are applicable for your campaign.

Stop manually searching Google for your website! Our rank tracker updates every 24-hours so you can log-in at any time to see where your site is ranking. Our tracking follows Google Organic Search, Google Local (Maps) and Bing to ensure you are always aware of where your website is positioned.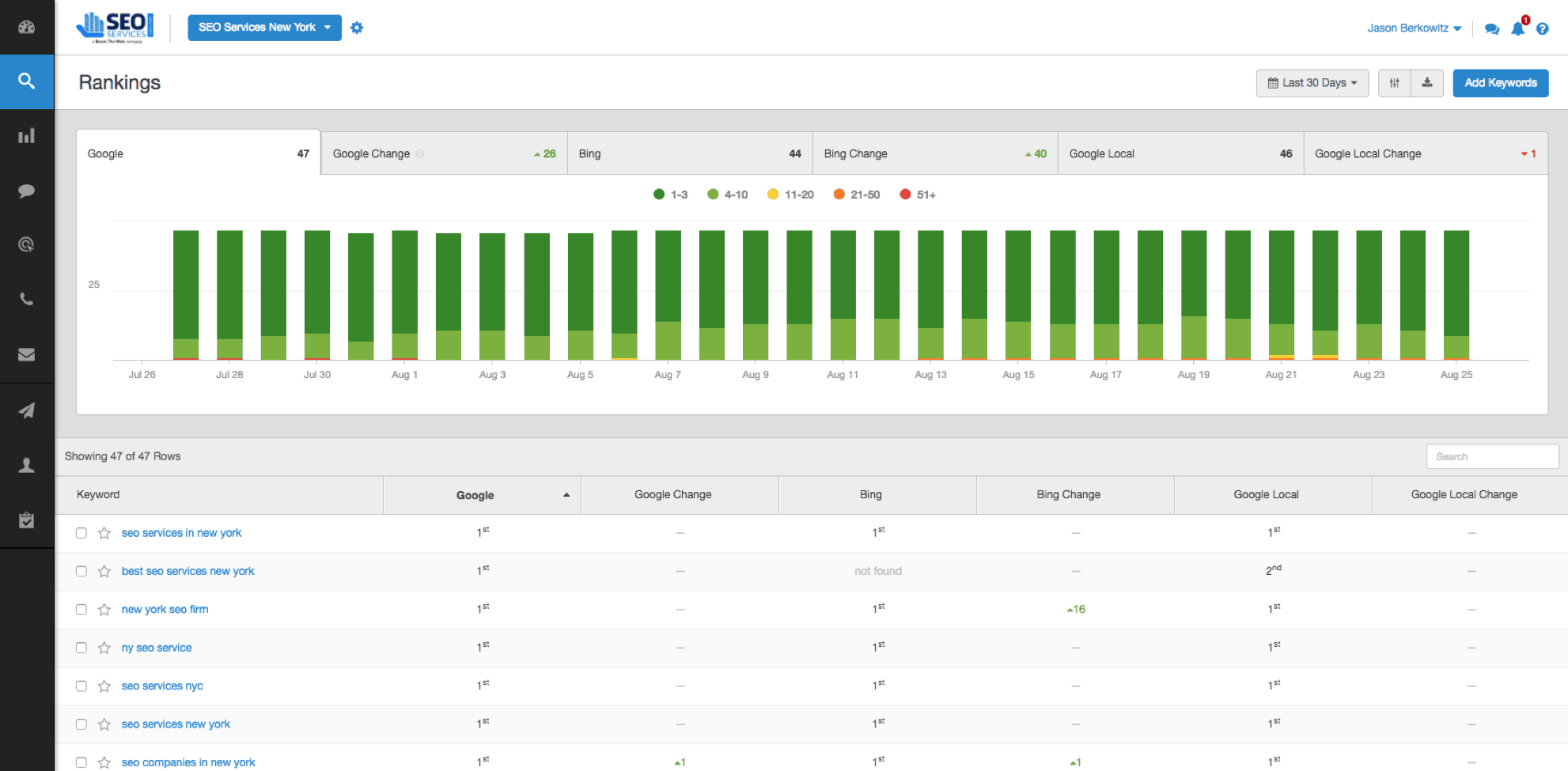 It's no secret that Google Analytics is not the most user-friendly platform. Thankfully, we have integrated with Google Analytics to provide you with the most up-to-date traffic data, organized in the best way possible. View traffic coming from all of your channels, all in one place.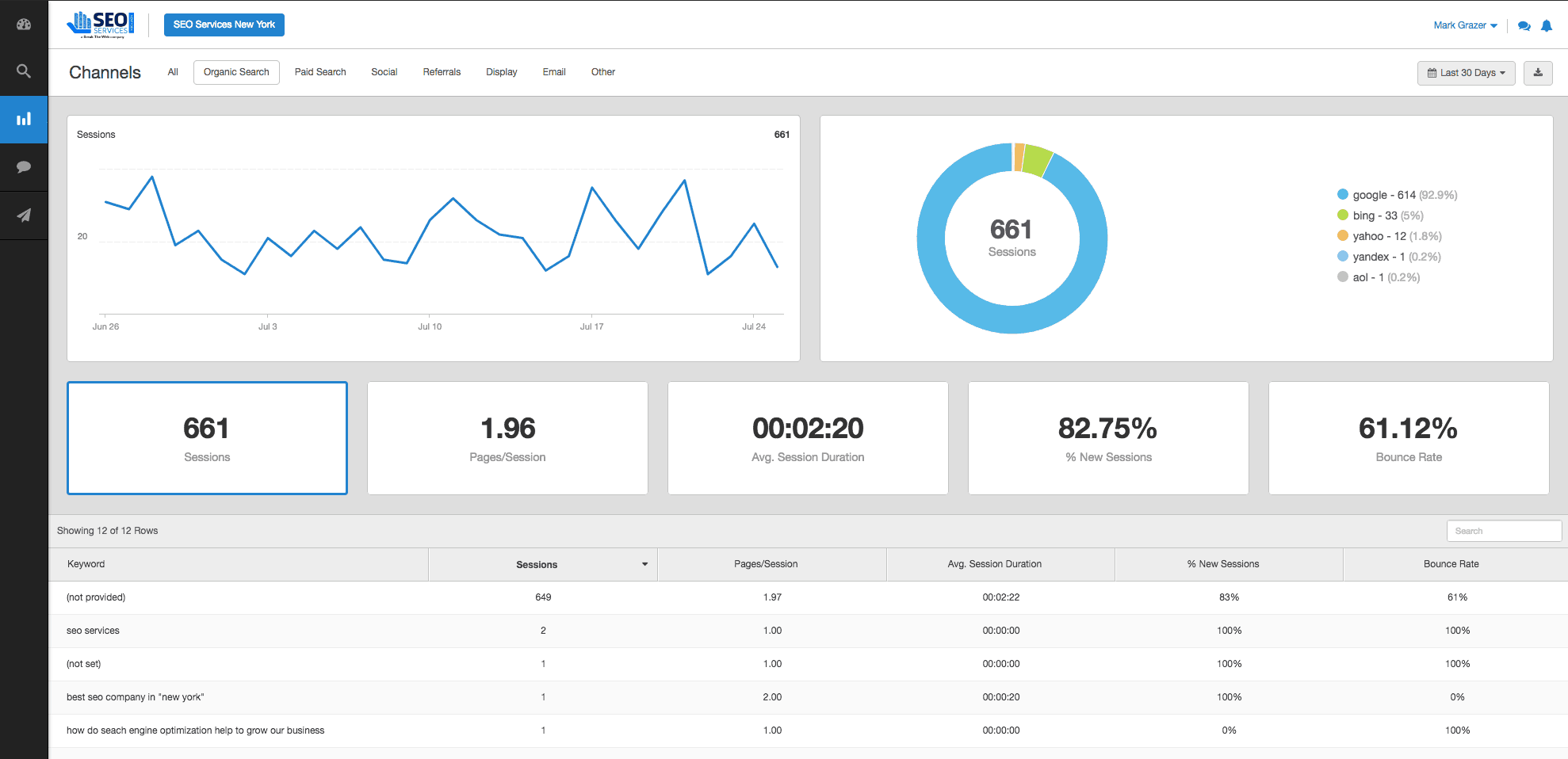 Have your eye on a few of your competitors? You will have the ability to track their SEO metrics and compare them to your own.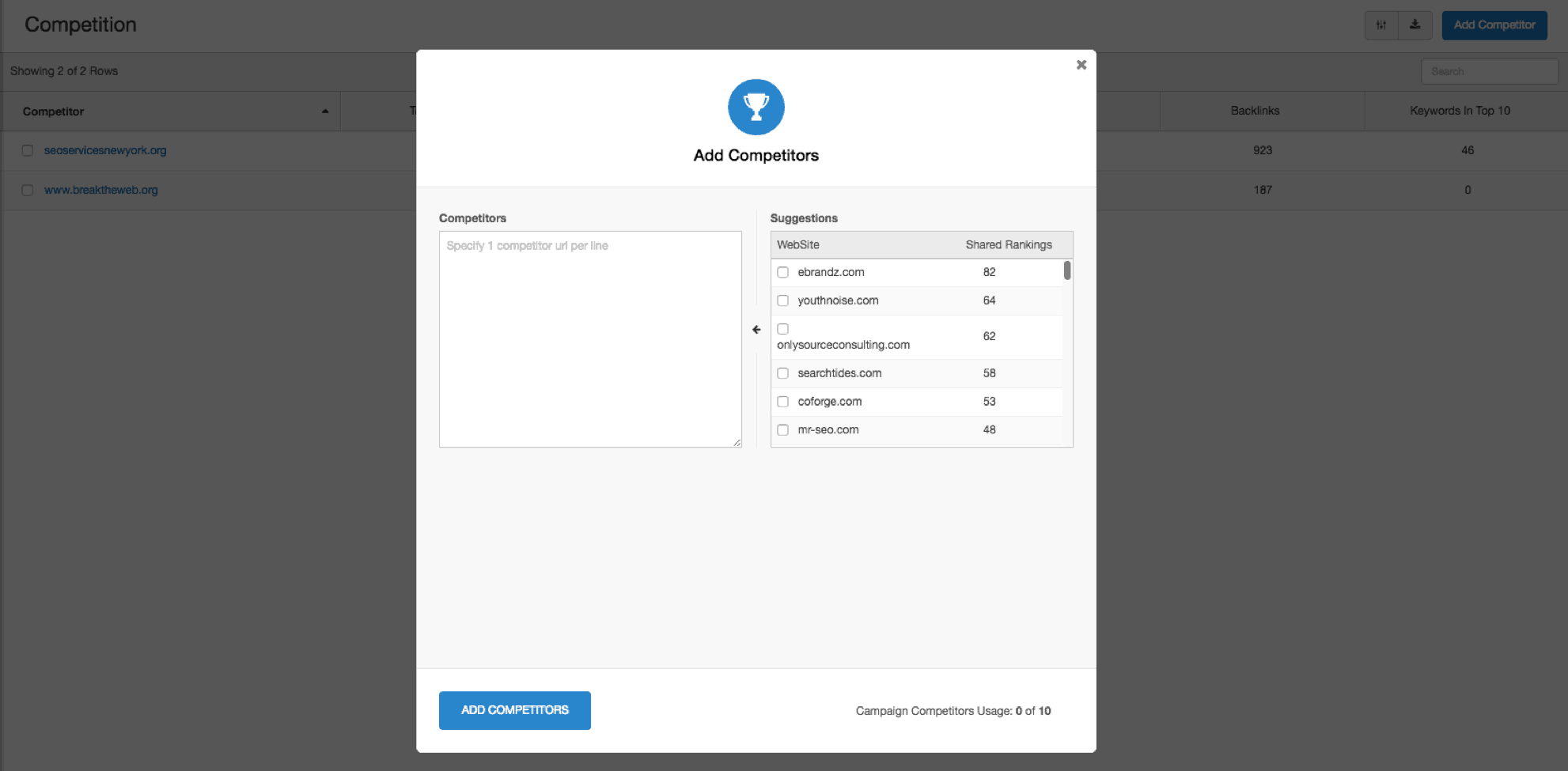 Every 30 days, we will automatically run an audit so you can see what issues are on your website. 404's, broken internal links, blocked bots & more are now organized in user-friendly, clickable boxes so you can analyze your issues on a deeper level.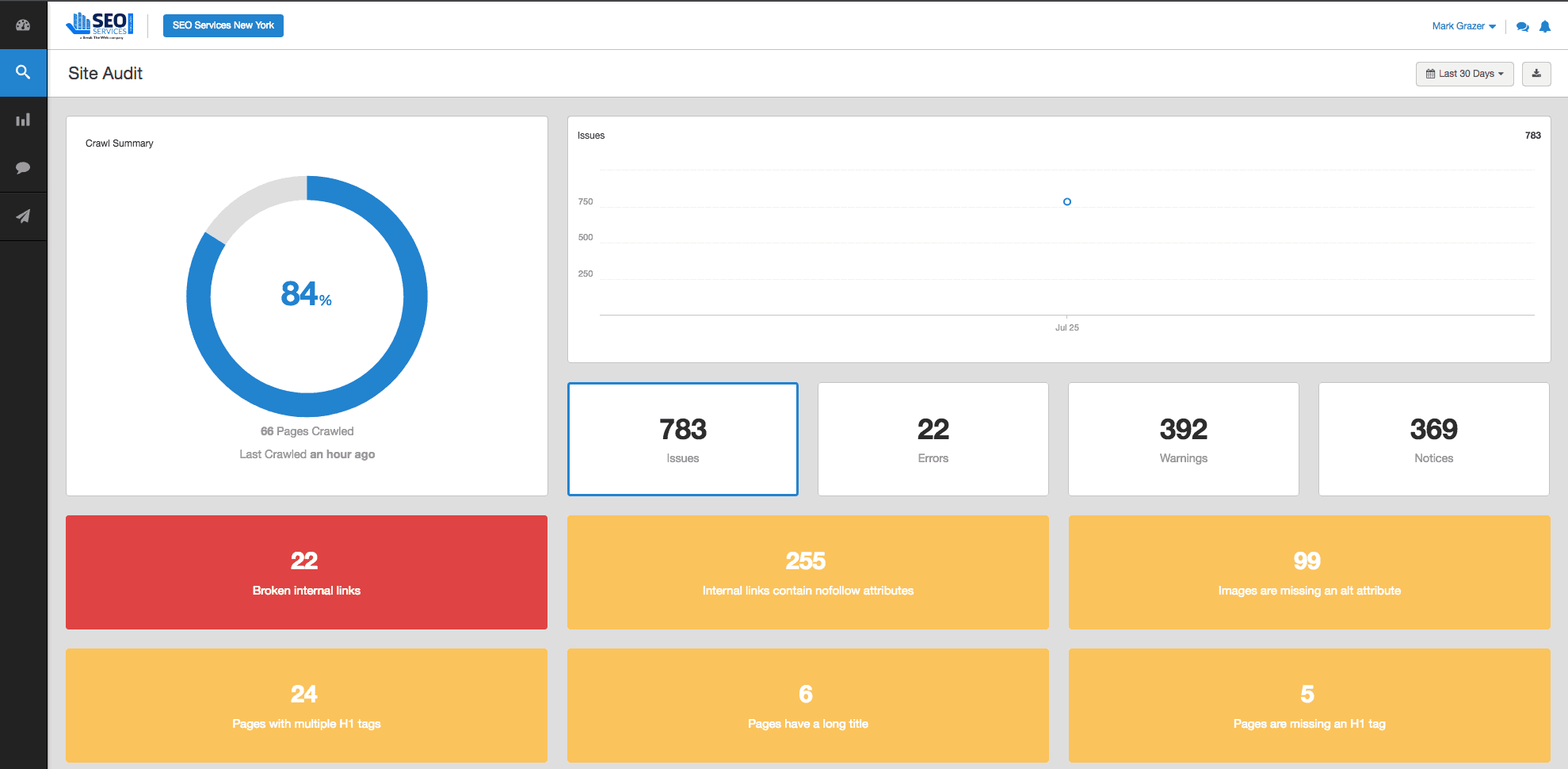 CLIENT-TO-AGENCY MESSAGING
Have a question about the campaign? With the click of a button, we can chat with you in real-time. You can even include files within the chat. Our messaging system helps keep conversations organized for easy lookup in the future.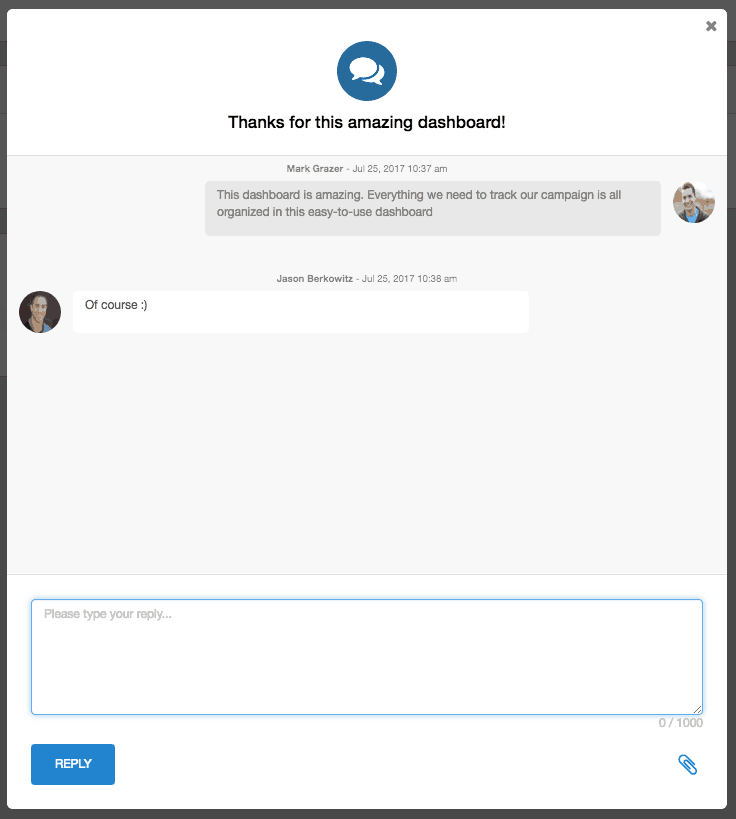 View your dashboard even when you are on the go. Our mobile-friendly dashboard makes it easy to view the campaign data from any device. You will also be shown easy instructions to make your custom dashboard an application on your phone.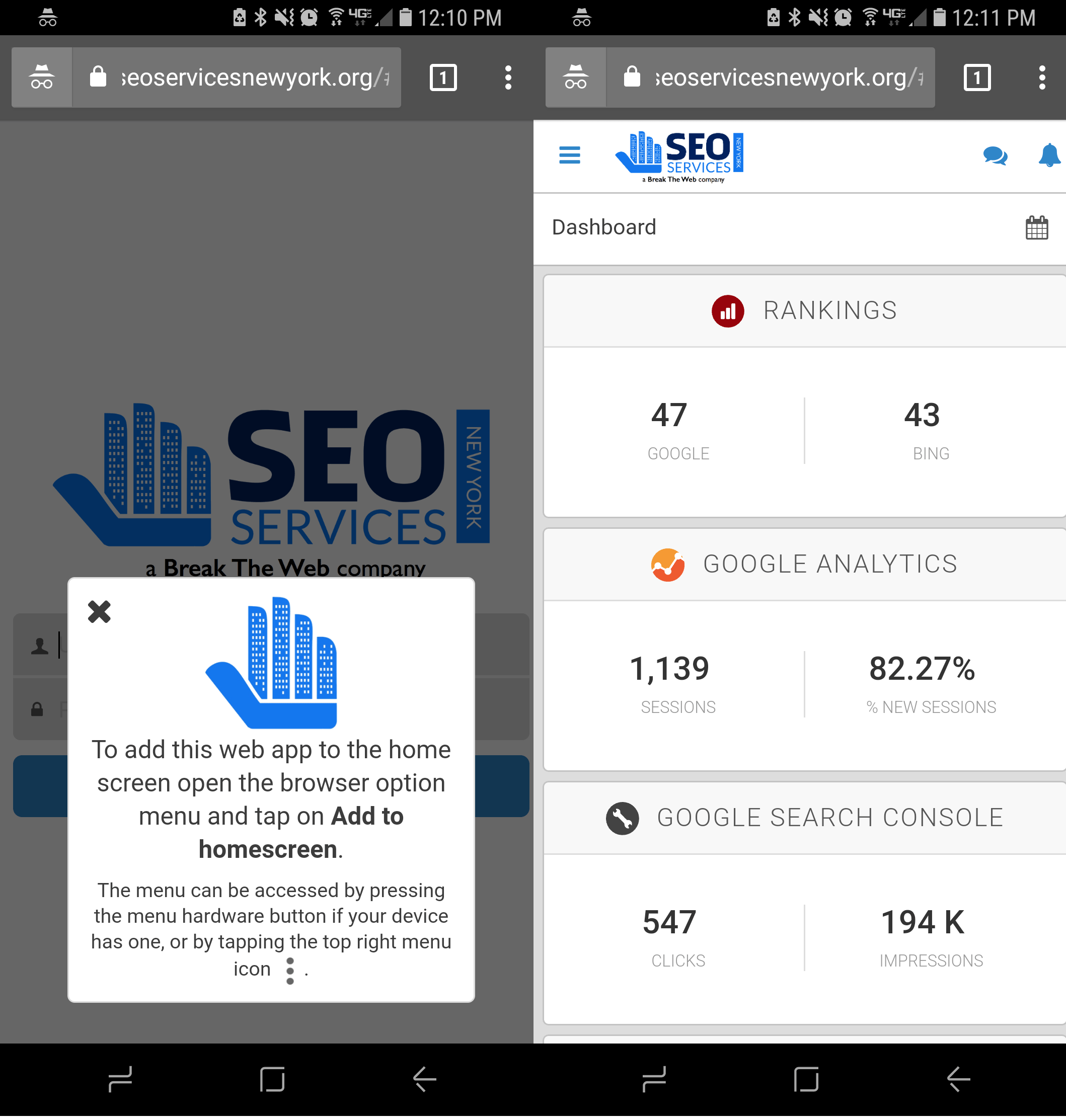 Included with our new dashboard, you will receive more informative marketing reports. The new reporting system lays out all of your campaign features in an organized PDF, dictating every aspect of the marketing campaign. You can also view last months report anytime from your dashboard, eliminating the need to scavenge through emails.