I've recently noticed all my Mondays seem to blur into one gigantic day, where I do the same thing over and over again.
That is because Mondays are audit days, (so are Wednesdays, but that's another matter).
Every Monday, I ignore all the email that has piled up during the final hours of Friday and over the weekend, I open up a browser dedicated to audits alone, put my headphones on, and dive right in.
Luckily – I really enjoy doing audits. Otherwise, I might have lost it at some point but doing a website audit is like playing at archaeology and being a detective at the same time. Was that an Indiana Jones reference just now?
Over the years, I have acquired a very trustworthy arsenal of tools I rely on to do the actual digging for me. Now, I know we all have our favorites, and we may prefer one or the other, but nevertheless, here is my take on the audit tools every SEO should at least be familiar with. Note that there is no particular order or method to the list.
Google Analytics & Google Search Console
Let's start with the obvious duo.
The first thing you need to do is jump into Analytics and Search Console, and analyze the traffic, the traffic sources, the landing pages, user behavior, dwell time, bounce rate, keywords, rankings, and all that fun stuff. Know your bases before you actually move on to any other tool.
Some SEOs tend to neglect this first step I often find – but the best place to start an audit is always analyzing what you already have, and the best place to do that is at the most reliable source. While all the other tools I list are great – they can never be as accurate or as trustworthy as your own Google duet.
Another good thing to do now outlines a list of improvements and ideas you have arrived at just by looking at this raw data. The tools will help you come up with more, certainly, but your own experience and imagination are what will turn that data into actionable steps. Knowing where to find the data is one thing – knowing what to do with it is another matter entirely.
Woorank
Woorank is a great all-in-one tool if you are looking for a quick and straightforward way to find out how to improve a website. It analyzes over 70 metrics (including SEO and social signals) and will certainly set you off to a good start.
The downside of Woorank is that the data it offers is just a bit too broad, and not always detailed enough. Each segment it focuses on can be analyzed with a dedicated tool, but for a quick audit, there is no better option.
If you are looking for something more in-depth, however, you will need to use a few other tools as well.
ScreamingFrog
More of a crawler than an audit tool, ScreamingFrog is an SEO's dream. While the interface may not be exactly pretty, the data it can help you uncover is endless, if you know how to use the crawler, and how to interpret the data you are given.
The tool can scrape any website and provide data that would take ages to compile manually. Think in terms of redirects, broken links, metadata, word counts, titles, and so on. It can also help you uncover thin pages and weak content and is overall a great on-page analysis asset. (Quick shout out to Sitebulb here, I have started using this at the start of this year and it might make SF redundant)
SEMRush
Another all-in-one sort of tool, SEMRush has an audit feature that will give you data to work with (albeit rather basic), including meta and title suggestions, link building prospects, and content ideas.
Its content audit feature is also useful, and can help you run through your pages quickly, and offer some truly valuable insight into the fixes available.
Another way to use it is for competitor research – the data it uncovers is rather different than what the tools listed just below offer, so it can be a fun endeavor to compare the results you get from each.
Ahrefs vs. Majestic vs. Moz
There is a never-ending debate in the SEO world about the winner in this battle.
While each of us has a clear favorite, all of these tools are great for certain parts of the audit you are performing.
Admittedly, you can do without Moz. Their spiders and crawl power are no match to Ahrefs – but they are just relaunching their Link Explorer feature, so it would be good to keep an eye on the developments.
Majestic has a unique Trust Flow metric, which is quite different than the domain rating/authority of the other two. It is also great for doing bulk website analysis, link audits, and can often pick up things Ahrefs won't. Use it to check backlinks and for potential link prospecting.
The current leader of this pack for me is Ahrefs – with the features they keep adding, you could rely on their tool alone for your audit.
It can help you do keyword research, offer ranking insights, backlink analysis, their content explorer is great for working on content marketing ideas, their audit feature is also an all-rounder, it offers insight on anchors and competing pages – all in all, a great tool to have in your arsenal.
Copyscape
Speaking of content audits, Copyscape is another tool you need to be familiar with. It will help uncover any duplicate content your website might be dealing with – always an important fact to check.
Google Keyword Planner
Moving on to keywords and associated tools, the obvious place to start (apart from the Search Console) is Google's Keyword Planner. While some argue this is the most accurate data you can find, you should not forget that this tool is designed for paid, not organic search, so the results you get may not be applicable to your SEO campaigns.
Another downside is that only accounts which spend a significant amount on advertising will get the most precise data – accounts with no spending will get a very broad range of results.
WordTracker
When Keyword Planner fails, there is WordTracker. Hailed by the NextScoop as the best keyword research tool out there, it is undoubtedly a great resource – it provides results in minutes, and the data it uncovers is genuinely useful. Remember to always refer back to your Search Console, to see how your efforts are paying off though.
There are also dozens, if not hundreds of tools that offer an SEO audit feature – some of them are free, others require payment, but most of them will only offer a very broad picture. They can be a great place to start, but a proper, in-depth analysis requires more manpower and more tool power.
Which tools do you use to do your audits?
---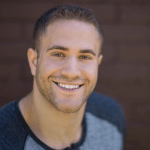 ---