SEOServicesNewYork.org has a long, long history. Since our first ventures into Search Engine marketing a decade ago, there have been quite the changes in business, structure & team members.
All that aside, since we very clearly don't update posts on the site very often, we're here to fill you in on SEO Services New York, what Break The Web is, some historical background, and learn more about the infamous search engine keyword; New York SEO.
For the complete breakdown and to visit Break The Web, check out the companion post: From New York SEO to Breaking The Web
VIDEO TRANSCRIPT
The goal of this video is our attempt to not fall within the pack of other "agencies" that create an absolutely terrible "location" page to advertise that they offer New York services without actually truly being in New York or understanding the New York market.
And since we already have our first website ranking, which we'll get to in a second, we're taking a different approach.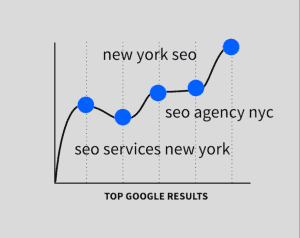 Now, SEO New York as a search term is purely vanity rankings. And most listings on page one are not even by New York City-based SEO companies.
Us, we're there. We maintain our heavy New York City presence and carry that grit and that grind that comes with the New York City mindset.
So if you want to learn more about how we've utilized New York SEO early in our company's SEO strategy and the journey that led us to where we are now, lay back, relax, and we'll dive right in.
Our journey started way back in 2010, back when a struggling fitness brand was failing to bring in new clients.
Yeah, there was digital marketing, there was outreach, there was outbound strategy, cold calling, social media, and even ads in The Village Voice, but that's aggressive.
And a city like NYC, one that's used to being sold to at every corner, we needed to do something different.
That's when the idea of coming through the coldness of potentially uninterested populations and instead, focus on finding potential clients who were actively interested in what we had to offer, that seemed like the most logical option.
It's then when a simple Google search, the same Google search that tends to change the lives of thousands of individuals each year, was made.
How to be number one on Google!
And that was the door opening into the entire sub-community, the entire industry, all the controversy in the world of search engine optimization.
We worked. We worked real hard on our online presence. We got our feet wet and optimized our website so much that Google really had no choice, but to deem us the most relevant search result. 
We built backlinks. We mixed conversion copywriting with on-page Search Engine Optimization & content marketing. We built trust. 
To get right to it, we kicked ass. 
Our wellness brand went from complete invisibility to New York City domination. 
And it was at that moment, a paradigm shift took place. A passion or as some might call it, an obsession. An obsession in the puzzle that is Google's algorithm ranking metrics and data-driven strategy.
And it was time to say farewell to the fitness brand and live the dream of becoming a freelancer.
There we are, on top of the world with the freedom and flexibility to do what you want as an in-demand freelancer.
But we all know that's not how it works. Labeling yourself as a freelancer or a contractor or a consultant doesn't automatically drive new business.
You still have to network and market yourself. And that's where New York SEO comes in. A search term where at the time, was being made over 1,000 times a month.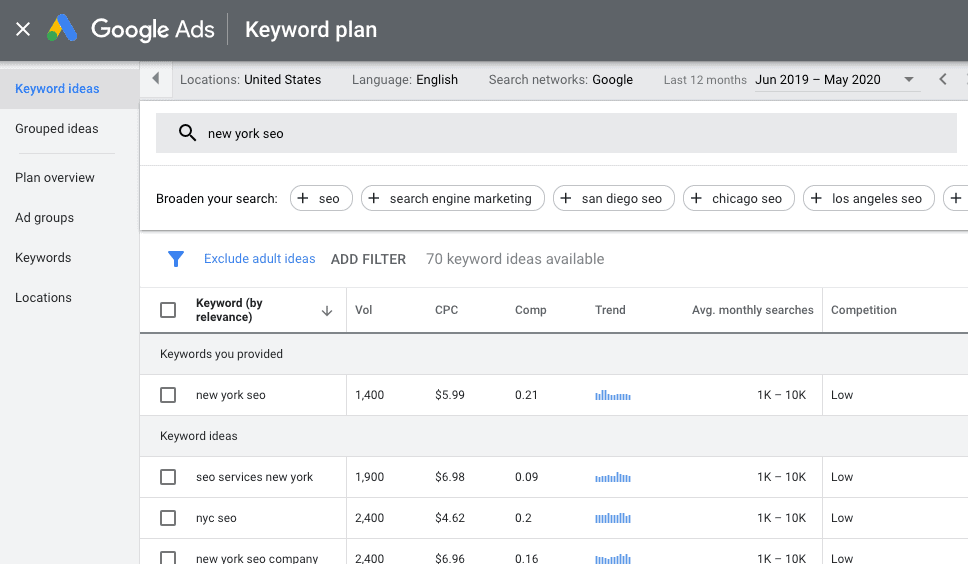 Again, going the inbound marketing route of being right there, right in billboard lights, having prospective clients with an SEO need come to our doorstep. And that's when we launched SEOServicesNewYork.org.

Yes, at the time we did have an advantage of our keyword being in the domain name.
And my god, was that website gorgeous?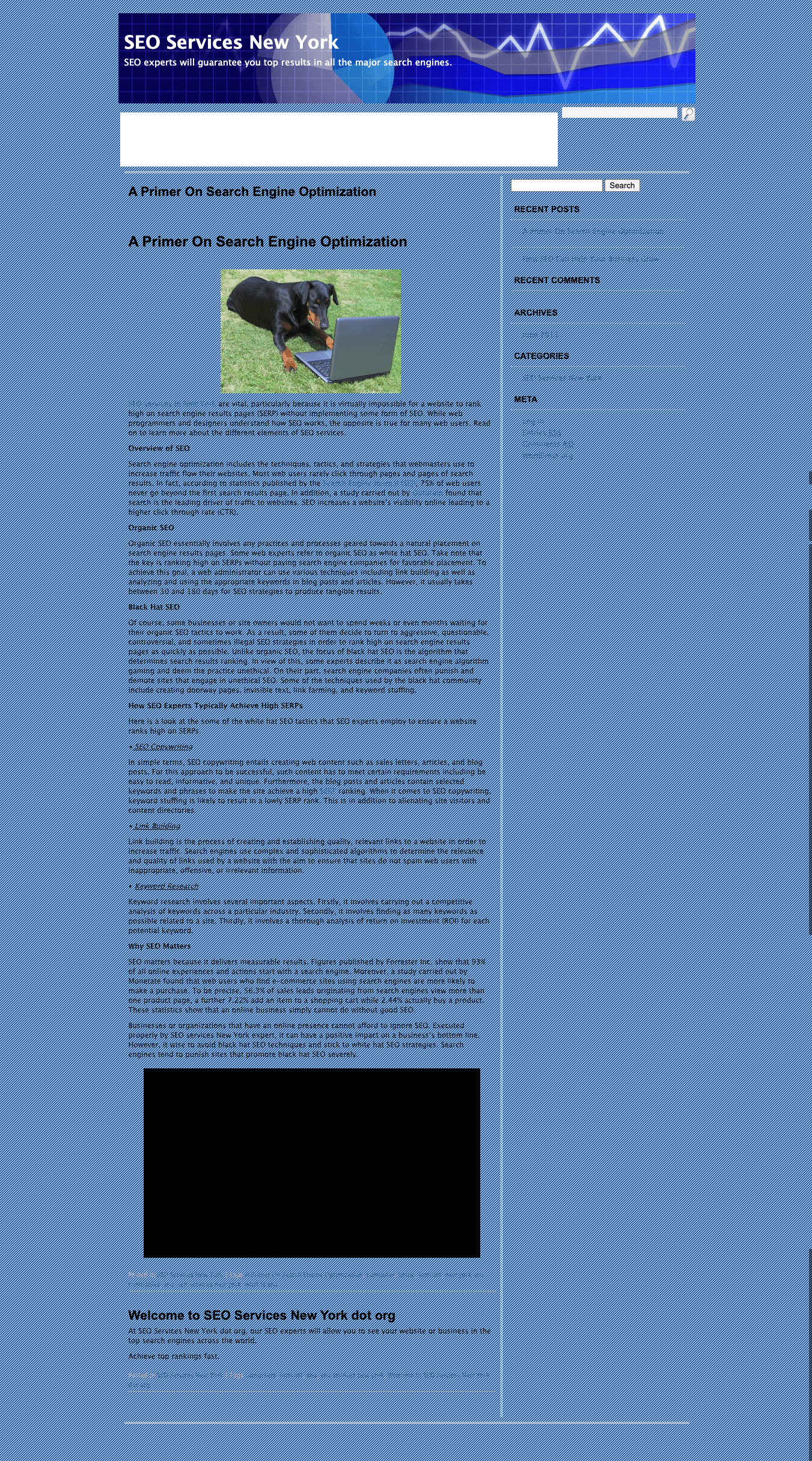 After many reiterations over the years, we've settled onto the design that is currently live, and the one that we believe creates the most impact on our audience.
And since launching that website, since the dozens and dozens of other related rankings for SEO agencies in NYC and other marketing efforts and natural transition took place.
And you wake up one morning, realize that all the help that you've brought in for execution, deliverables, links, content, actually transformed the company from a solo shop into a glorious boutique agency.
And that's where we are today because SEO Services New York really isn't the greatest brand name, and we relaunched with a new brand name.
One that clearly explains our digital marketing agency, what we do, and the outcome of working with us, Break The Web.

And now, today, we're proud to offer elite inbound marketing strategies with a heavy focus on SEO, link building, content marketing, and PPC to brands all around the world.
And if you're wondering about poor little SEOServicesNewYork.org, don't.
The website is still going strong and has been the most consistent top-five results in the last decade.
Trust me on that. We've been tracking the data.
Overall, we're still learning, we're still growing. And if you're interested in joining us in the next phase of this journey, give us a ring. I'll be the one answering the phone.
---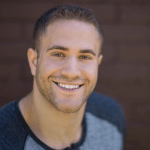 ---