What is Search Engine Optimization (SEO)?
To us, Search Engine Optimization—or S-E-O—is more of a philosophy than a strategy, one that's focused on building a website's authority in the search results. No shortcuts, no gimmicks.
How do we do it?
Our philosophy is to mimic the natural way a website gains authority by feeding Google the trust metrics it uses to identify trustworthy and authoritative websites. Because when Google sees your site as authoritative, it is more likely to put it near the top of search results.
We do this using proven methods focused on longevity and relevancy creation that increase visibility within all levels of competition. This also includes a consistent focus on on-page and off-page SEO, the two major components of any website's authority.
---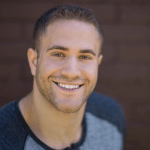 ---