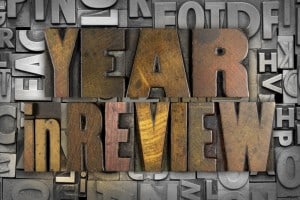 It's now 2015, and the dust has settled from all of the SEO revelations of 2014. While this past year may have not seen the biggest search engine ranking shakeups in history (that was probably 2012 with the birth of Penguin), it was dynamic and had plenty of SEO pros on their toes trying to keep up.
Just what does Google want a poor SEO or webmaster to do? An ordered list of the top SEO news of 2014 should uncover a pattern for smart SEOs and webmasters.
Top SEO News Of 2014 And Predictions For 2015
Top Google Search Terms For The Year
Just to keep things interesting, we'll begin with a summary of some of the top Google searches for the year. This is relevant because most of these searches are related to current events, so it may give content producers an understanding of some current topics to focus on that are happening in 2015.
Top Searches For 2014:
    * Robin Williams
    * World Cup
    * Ebola
    * Malaysia Airlines
These are either related to crisis situations, famous performers, entertainment, or in the case of the ALS Ice Bucket Challenge, a promotional event to raise money for a good cause. It's impossible to predict what will interest people through all of 2015, but it should be fairly easy to spot that type of news when it happens. Not every bit of news will trend to the top, but it's worth a shot or major news stories.
Mobile Is Still Growing
If it hasn't already been done, all websites need to be optimized for mobile use and mobile searches. If there is one thing that is taking off, it is the use of handheld devices, like smart phones and tablet computers, to search on the Internet. Website owners who have resisted the move to mobile are bound to lose their market share — and they might even lose their shirts.
Just look at these statistics right from Google:
* In 2014, 1.3 billion Internet phones were shipped all over the world.
* Today, users spend an average of over 150 minutes a day using their smart phones, and this is now more than they spend watching TV or using a laptop computer.
* Google says that about 20 percent of their searches are related to locations.
* Searches for things "nearby" the user have grown five times since 2011.
This should enable any decent SEO to make some good predictions about 2015. People are going mobile, and they are using their phones and other Internet devices to look for local products and services.
Google's Pigeon Update: Local Search Improvement
There is another new animal in the Google zoo, and this one is called pigeon. It is intended to improve mobile searches, and it has already been rolled out in over 100 countries. This means two things:
* SEOs need to obtain verified map listings in any locality they plan to do business in.
* Local search has become extremely competitive because the "local boxes" have reduced the number of business listings on the first page of search.
* Local search will become even more competitive as local businesses get the idea that they need to get plugged in.
Penguin Keeps Getting Revised
When the first Penguin rolled out, it caused a major shakeup in the SEO industry. Plenty of webmasters saw their traffic decline overnight. However, other webmasters were lucky enough to reap the benefits because somebody has to be on the first page, right.
Penguin has certainly not gone away, but it seems to have settled more into a flow of discounting poor links but not really penalizing websites for them unless they are obviously outrageous.
Also, Google employees have stated that plenty of quality links can overwhelm any negative value attached to poor links. Even if it is not possible, and sometimes it isn't, to wipe out all of the bad links, it might be possible to overcome any slaps with plenty of good ones. This is because the algorithm is said to notice improvement.
Anyway, the same rules still apply when it comes to safe link building:
* A few good links are great; thousands of low-quality links could be a disaster.
* Don't over-optimize anchor text. Analyze top competitors in a niche and try to mimic them.
It's also important to note that some webmasters have reported recovering from an original Penguin penalty after the penalty simply expired. The websites may not have completely sprung back to life because no decent links were left after several months had passed, but they did seem to respond to new link-building efforts, and that was not something they had done in the past.
Apparently There Are Mild Cases Of Penguin
Another surprising statement by Matt Cutts in 2014 is that there were mild cases of Penguin vs. strong cases. Apparently, recovery by adding better links is more likely in the "mild" case situation. Link removal and reconsideration requests might be needed for the severe ones.
Where Did Author Photos Go?
Google made a big deal out of authorship, and some websites did very well by taking advantage of the fact they could link sites to their Google Plus profile. The listing had a picture, so it was very visible. Then Google removed the photos, and webmasters thought their efforts were wasted.
However, there is still plenty of evidence that Google notices top contributors in a topic, and it is still worth it to use Google authorship. It might not still result in a listing with a thumbnail picture, but it should still help with ranking.
What's Ahead For 2015?
There are still plenty of opportunities to draw more visitors from organic search engine rankings. The emphasis is on gaining quality links from quality websites. Other tips to ranking include getting verified in local search and gathering authoritative local citations. Of course, good content that naturally draws in visitors and gets shared on social networks adds a boost, but nobody is still exactly sure how strong that boost is.
---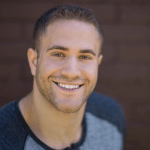 ---