The importance of using SEO as an online marketing strategy cannot be emphasized enough. SEO is one of the usual ways for online users and potential customers to find you and check out your products and services. Thus, it is vital that you use only the best SEO tool available.
In this article, we outline the five SEO tools our New York SEO Agency uses to satisfy our client's SEO needs. Each tool has its strengths and weaknesses, all of which are discussed here.
Ahrefs
First established in 2011, this Ukraine-born company was able to create their name in the industry through their crafty innovation and work ethic.
Pros
Pricing starts at about $82 depending on what plan you choose.

One of the best backlink checking tool in the world due to its extensive backlinks database.

It provides more extensive features and metrics than any other SEO tool in the market.

Because of vast backlink database, Ahrefs can efficiently provide website traffic and brand awareness even for new domains.

User-friendly interface—anyone can navigate through it.
Cons
Some customers say that it is too pricey relative to its features.

To experience the fullest extent of their service, you have to buy the more expensive plans.

The "keyword suggestions" tool cannot give relevance scores accurately.

The "Web Traffic" metrics are not as efficient as other SEO tools.
Simply put, if you are willing to splurge on SEO tools, Ahrefs is a good way to go. And because of their large database recognized by Google, it is the best tool for those who want to focus on their backlinks more.
---
SEMrush
This company has been in the SEO game since 2008. Their nine years of experience and experimentation made them one of the most respected names in the field.
Pros
Pricing starts at $69.95.

Presents analytics and tools in a concise yet creative way—less words, more graphs.

Because it has fewer features, SEMrush can focus on improving all SEO-related tools and info they offer.

Provides a comprehensive breakdown of the data that you may want to consider for your campaign.

Boasts of their broad, comprehensive, and updated keyword database.
Cons
Because of its limited features, you might be restricted or even clueless when you need a particular data or information that is not included in the package.

There are instances wherein the data are only rough estimates instead of precise numbers, which could be a drawback for certain website niches where even a 0.0001 rating difference means a lot.

Some users opt to pair SEMrush with other SEO tools because of the former's limitations—a pricey move.
SEMrush lives up to its word in giving reports and data that you would need. You are availing exactly what you paid for—no more, no less.
---
Link Prospector
This SEO tool has been created by the company Citation Labs and is up and about by February 2012. Its creators, Garrett French and Darren Shaw, continue to upgrade the tool's features and customer support to attract and help their clients further.
Pros
At $47 per month, the Link Prospector can provide 20 credits. They also have a "Pay As You Go" for those who want to try them out first before splurging (priced at $5 per report).

Suggests link sites that are legitimate and of good quality.

It's no-frills but wordy interface is still considered user-friendly and self-explanatory so new users can navigate through it quickly.

Provides 16 different report types based on what information and data you want to focus on (content development, PR, Outreach, or Conversation).

It tremendously cuts down the time it would take in finding potential link partners.
Cons
Despite the fact that it lessens search time by providing a comprehensive list, you still have to check each item out one by one to see which of them fits for you.

It is made and specialized for one particular task only: link building.

You may need to break down your keywords considerably so that you can lessen the list of links you have to check.
The Link Prospector is specially made for those who want to concentrate on link building and those who want to skip this time-consuming task.
---
Register Compass
A company based in Germany, Register Compass is a single task-oriented SEO tool used in monitoring the expiration dates of your domains.
Pros
At $37 a month (with money back guarantee), you can research any domain name you like.

Includes expired domain names on their database and holds auctions for companies who would like to have these for themselves.

They also have a separate search engine for expired backlinks you want to use.

Uses classic tried-and-tested tools when it comes to gathering data and information.
Cons
Their text-heavy and minimalistic website might exude a "not trustworthy" impression for first-time visitors.

Due to lack of reviews and information available over the Internet, some people are not that familiar with their brand.
This SEO tool is beneficial for companies who use (or want to use) and manage multiple domain names as a form of brand protection. After all, the more entries, the more chances of visitors or customers stumbling onto your site.
---
Microsite Masters
A Baltimore-based SEO company established in 2011, Microsite Masters specializes in rank tracking. This particular feature made them one of the most recognized SEO tools in the industry.
Pros
Free plan allowing you to track up to 25 keywords

Starting at $19.95 a month, you can avail of their accurate rank tracker plus a host of other services.

Setting up your SEO plan starts as soon as you sign up—no consultation meetings, no waiting for appointments.

You can manage multiple domains and compare their analytics in only one Microsite Masters account.
Cons
Some users report that the site dashboard is not that user-friendly.

Their website is not as attractive or promising for first-time visitors.

Some features found in a typical SEO tool are not available, so most of their clients use this simultaneously with other SEO tools.
Microsite Masters is recommended for consultants and companies that are just starting out on SEO. With their price tag, you can experience or catch a glimpse of what paying attention to this online marketing strategy can do to improve site traffic.
Before choosing and investing in a particular SEO tool, you must first know and understand what you need to know regarding your website analytics. From there, you can have an idea as to what features you need to look for in an SEO tool—ones that would help you in improving your online marketing strategies and avoid wasting money and time in the process.
---
Finally, if all else fails, you can opt to hire an SEO consultant to do the work for you. Because they specialize in SEO, they can recommend the SEO tools that would give a big bang for your buck. To know what to look for in an SEO consultant, check out this video.
What are your favorite SEO tools?
---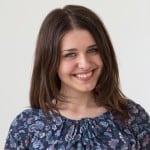 ---