About Our Company
Learn more about our agencies philosophy & the amazing people that make it happen.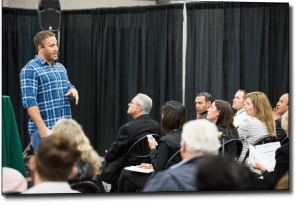 This is the part where we tell you all about how great we are. Or maybe it's the part where you start to think:
"Why am I here?"
That's the important part, we think. Knowing what it is you're looking for. As a prospective client, chances are good that the biggest part of why you've come looking for SEO services is simple. You're looking to get visible.
You probably have a great business. You're probably really good at what you do. But that business isn't something people know about. And what you're not so good at is figuring out how to make sure people learn about what a fantastic business it really is.
And that's the key to growing your business. Visibility.
Our job is to help cast a light on your business—on your talents—because once people can see you, that's when the opportunity to dazzle them arises.
Like you, we're good at our jobs. This site became the fifth most visible in its niche (if you can call a 20-plus-million result search a "niche") within a month of it going live. That wasn't dumb luck or magic. It was work. It was applying understanding of how search engines operate. And it was accomplished by applying exactly the same principles as those we're offering to apply on your behalf today. (And there's even a good chance that you're here because we're so visible.)
We can turn your web presence into a shining beacon, and we'll do it the right way. The clean, white hat way that engines respect. We'll get you more Visibility.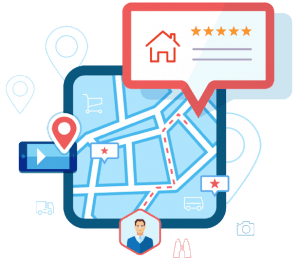 We do it by building your Authority.
Authority is the combination of two things: Trust, and Reputation. Search engines respond to Authority by giving you more Visibility. While chances are pretty good that you've got plenty of it in the real world already, we help you build your online Authority.
We do that with a focus on engaging content—not keyword litter. We do it with legitimate, long-term planning—never with short-sighted gambits designed to game the system.
What's that mean? It means we can secure results. It means we can ensure that we manage your SEO needs, or train you or your staff to manage them in the future, using proven, long-term strategies.
There's a lot more we can do for you to help you put your best foot forward on the Internet. If you want more specifics you should get in touch with us today. During your free consultation we can talk to you about what precisely we've got on offer, and work towards a plan which best suits your needs and budget.
Here's a brief list of some of what we do, all of it strictly white hat (meaning, the "honest" way):
• SEO     • Website design     • Training and consulting     • Social media marketing     • Video marketing     • Reputation management
Contact us today to get started building your Authority and claiming more Visibility.
Search Engine Optimization (SEO)
Pay Per Click Advertising (PPC)