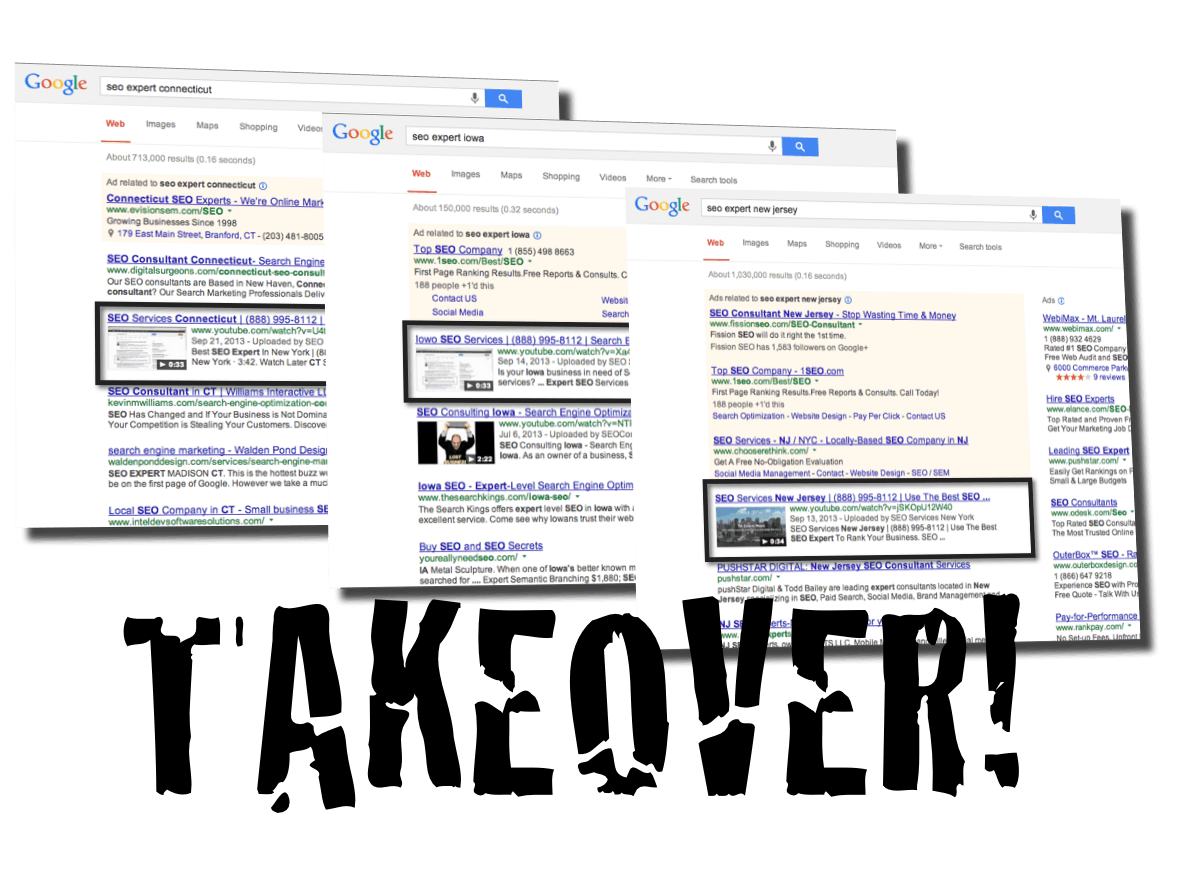 Less then 2 weeks ago, I started a brief test video marketing campaign. During this campaign, I optimized videos and applied some brand-new methods. These videos were meant to target the SEO community in various states.
So far, the results have exceeded my own expectations!
I started the video production on Oct. 1st, 2013 and at the time of this writing, it is Oct. 12, 2013. Less then 2 weeks was all it took for my video to rank for extremely competitive states like Connecticut, Iowa & New Jersey.
To showcase the power of video marketing, in the upcoming weeks, I will be holding a national giveaway. The winner of this give-away will receive a full video marketing campaign FOR FREE.
More details on this giveaway coming soon.
Videos don't get the same treatment as websites when doing search engine optimization. Make sure it gets done by the best.
See You Soon!
J